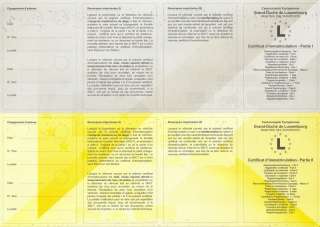 Since 18 December 2006, the registration document (the former grey card) for a road vehicle, now called 'registration certificate' (certificat d'immatriculation) is composed of two separate parts, one grey (part 1) and one yellow (part 2).
Only part 1 is required as an on-board document when the vehicle is being driven on the public roads; part 2 can be kept in a safe place, preferably not in the corresponding vehicle.
In certain situations, changes in the information shown on a vehicle's registration certificate may be requested.